Customer Reviews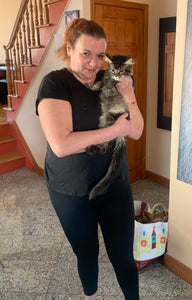 "We got our kitten yesterday! He showed up perfect! The entire process went smooth with no bumps. From start to finish Maria was very helpful and informative. She was very quick to respond to any questions we had. Our Romeo is happy, healthy, full of energy, and so loving. Couldn't have asked for a better experience getting him. "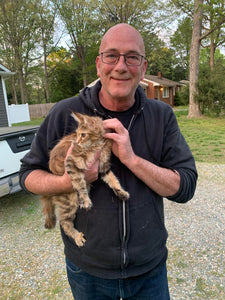 "Professional and excellent service. Mari was wonderful, informative and very helpful. She was in constant communication and even made time to have a video chat. She definitely made the adoption process of our sphynx Mochii(aka sugar) very smooth and stress free. Shipping was delayed but it was due to the Mochii having watery eye which Mari made sure the problem was treated prior to shipping him to us. He arrived healthy and in perfect condition. I would definitely consider buying your dream cat from purebredkitties.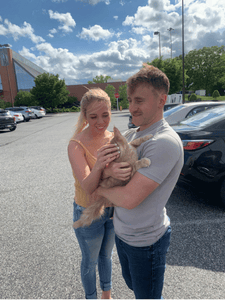 " My experience with pure breed was amazing!! Mari sent me pictures and a personality description of our Thor .. and she knew his personality to a tee .. he is all that and more .. he's well adjusted and a delight .. we set up a date and time to meet and everything came off without a hitch she was very organized with all the paperwork and the vet exams and up to date shots … we were very comfortable with the interaction and you could tell she loved and took good care of her kittens .. I would defiantly recommend this breeder .. and use her again .. totally awesome"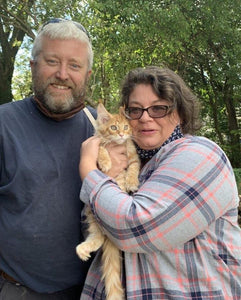 "Very happy with my kitten and the company. Great communication from the company. All my questions and concerns were addressed timely. Kitten delivered when promised. Highly recommend. "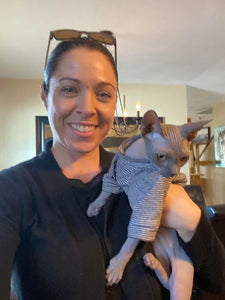 " highly recommend The kittens are very socialized and well taken care of prior to going to their new homes. I had bad experiences with breeders selling sick kittens. My experience with purebred kitties was too knotch. I highly recommend them for your purebred kitten. Communication is excellent and you will receive your kitten shortly after purchase."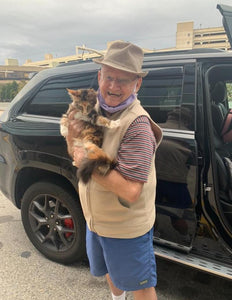 " We are very happy with our new kitty! Thank you Purebred kitties for such a sweet and affectionate sphynx boy! The communication was on a highest level and the whole adoption process was simple and fast! "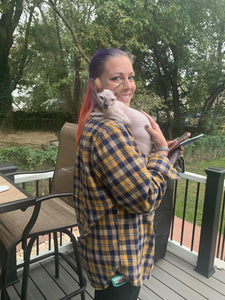 "I have never owned a Sphynx cat before but she is perfect! The whole process was so smooth and they were very communicative. The best cat ever, for real!"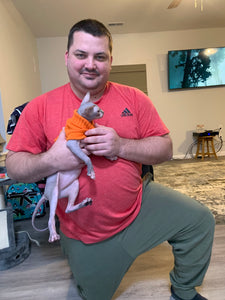 " Mari is absolutely wonderful to work with! She took the time to make sure we were getting the perfect kitten for our needs. Our Maine Coon has been an amazing addition to our family and I couldn't have asked for a better experience!"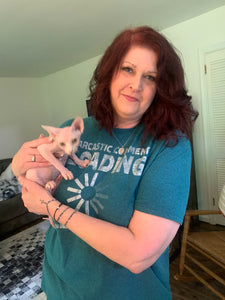 " I can not say enough good things about Mari and Purebred Kitties. Naomi are kitten is absolutely perfect. We received her and she was the picture of health and so beautiful. Mari goes above and beyond throughout the whole adoption process. Naomi was supposed to be flown to us, but because the weather was to cold for her to fly Mari delivered her right to our door. I wouldn't hesitate to adopt another kitten from Mari. Thank you so much Mari for Naomi we love her so much. "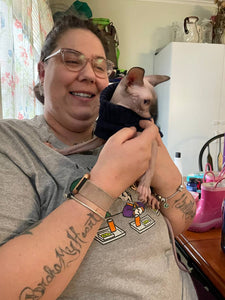 "I got my little girl Demi (Frida) from them! My Demi was potty trained, and wonderfully socialized as they said. They stayed in communication and made the process easy. I dealt with Mari! She is so very wonderful! I highly recommend them. I know if Im going to get another one I'm going through them! Thank you for being amazing to deal with and helping me bring home my girl!!"